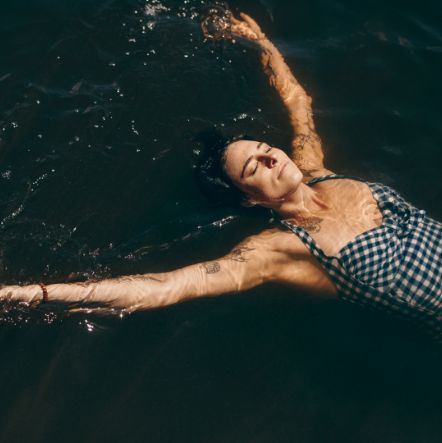 Muscle Pain . Soreness . Stiffness . Bruising
Smart and Green Medicine to Stop your Pain the Natural Way Arnica Montana, also known as the mountain daisy, is a homeopathic remedy which helps relieving your pain.
Bumps and bruises?
No problem, Arnica is traditionally used for pain from trauma, bruises, stiffness, and muscle soreness. This remedy has shown amazing results and is used by doctors and moms across the world.
Arnica is everywhere.
Controlling our production process from beginning to end ensures that every Olloïs product is certified organic.

We created the first lactose-free homeopathic medicines for everyone, regardless of dietary needs or sensitivities.

We pride ourselves on clean, natural homeopathic products for an increasingly gluten sensitive world.

Finally! The first Arnica homeopathic remedy that is vegan!

Since 2022 Olloïs homeopathic single remedy line is the first one to be kosher certified.
Which Arnica dilution is the right one for me?
Ethical production.
We believe that good health is for everyone, everywhere with no side effects or no unnecessary ingredients.
Therefore, all our products are lactose-free & ethically produced ensuring the highest standards for your health and the world we live in.
Pharmaceutical graded.
The extreme purity of soils and water leads to high quality homeopathic remedies, anchored in unwavering reverence for our environment, following scrupulous pharmaceutical and manufacturing standards in a homeopathic manufacturing unit which is pharma GMP certified, and in compliance with the strictest regulations. Our process is intensive, and our mission is clear – to give everyone access to non-toxic, reliable, and better medicines that are respectful of living space, individual needs, and well-being.
Pickup your Arnica.
Organic
Vegan
Lactose-free
Gluten-free
Kosher

If aches and pains are keeping you from feeling your best, a homeopathic treatment may be a solution. Chronic or general pain? No problem, Arnica M...

Regular price

From $8.49 USD

Regular price

$0.00 USD

Sale price

From $8.49 USD

Unit price

per

Has your intensive workout left you hobbling the next day? Intended to treat chronic or general pain*, our Arnica Cream and Certified Organic Lacto...

Regular price

Sale price

$15.99 USD

Unit price

per

Regular price

Sale price

$10.99 USD

Unit price

per